The minimum allowed quantity for Lounge 2 Seater Sofa is 2 (you currently have 0 in your cart).
View cart
"Lounge 2 Seater Sofa" has been added to your cart.
See our furniture in action
St Swithun's, Bath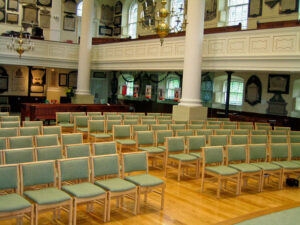 Our case studies include detail and overview pictures so you can see the quality and the overall effect of our solutions within their natural environments...
See all case studies
Free Sample Trial
We want to help you select the best furniture for your project. Call us today to discuss your options and request a FREE SAMPLE TRIAL.
Call us on: 01494 670 600
Email us at: admin@alpha-furniture.co.uk
Still not sure which chair would look best in your building? Call us to request a visit: 01494 670 600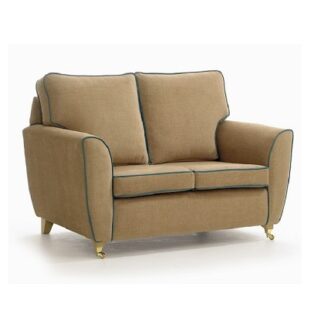 You're viewing:
Lounge 2 Seater Sofa
£

640.00
Add to cart
We value your privacy
We and our partners use technologies, such as cookies, and process personal data, such as IP addresses and cookie identifiers, to personalise ads and content based on your interests, measure the performance of ads and content, and derive insights about the audiences who saw ads and content. Click below to consent to the use of this technology and the processing of your personal data for these purposes. You can change your mind and change your consent choices at any time by returning to this site.

Cookie Settings Accept

Read more about the cookies we use
Privacy Overview
This website uses cookies to improve your experience while you navigate through the website. Out of these cookies, the cookies that are categorized as necessary are stored on your browser as they are essential for the working of basic functionalities of the website. We also use third-party cookies that help us analyze and understand how you use this website. These cookies will be stored in your browser only with your consent. You also have the option to opt-out of these cookies. But opting out of some of these cookies may have an effect on your browsing experience.
| Cookie | Type | Duration | Description |
| --- | --- | --- | --- |
| cookielawinfo-checkbox-analytical | 0 | 1 year | |
| cookielawinfo-checkbox-analytics | 0 | 1 year | This cookies is set by GDPR Cookie Consent WordPress Plugin. The cookie is used to remember the user consent for the cookies under the category "Analytics". |
| cookielawinfo-checkbox-functional | 0 | 1 year | |
| cookielawinfo-checkbox-necessary | 0 | 11 months | This cookie is set by GDPR Cookie Consent plugin. The cookies is used to store the user consent for the cookies in the category "Necessary". |
| cookielawinfo-checkbox-non-necessary | 0 | 11 months | This cookie is set by GDPR Cookie Consent plugin. The cookies is used to store the user consent for the cookies in the category "Non Necessary". |
| cookielawinfo-checkbox-other | 0 | 1 year | |
| hubspotutk | 0 | 1 year | This cookie is used by HubSpot to keep track of the visitors to the website. This cookie is passed to Hubspot on form submission and used when deduplicating contacts. |
| PHPSESSID | 0 | | This cookie is native to PHP applications. The cookie is used to store and identify a users' unique session ID for the purpose of managing user session on the website. The cookie is a session cookies and is deleted when all the browser windows are closed. |
| viewed_cookie_policy | 0 | 11 months | The cookie is set by the GDPR Cookie Consent plugin and is used to store whether or not user has consented to the use of cookies. It does not store any personal data. |
| __hssc | 0 | 30 minutes | This cookie is set by HubSpot. The purpose of the cookie is to keep track of sessions. This is used to determine if HubSpot should increment the session number and timestamps in the __hstc cookie. It contains the domain, viewCount (increments each pageView in a session), and session start timestamp. |
| __hssrc | 0 | | This cookie is set by Hubspot. According to their documentation, whenever HubSpot changes the session cookie, this cookie is also set to determine if the visitor has restarted their browser. If this cookie does not exist when HubSpot manages cookies, it is considered a new session. |
| __hstc | 0 | 1 year | This cookie is set by Hubspot and is used for tracking visitors. It contains the domain, utk, initial timestamp (first visit), last timestamp (last visit), current timestamp (this visit), and session number (increments for each subsequent session). |
| Cookie | Type | Duration | Description |
| --- | --- | --- | --- |
| test_cookie | 0 | 11 months | |
| _ga | 0 | 2 years | This cookie is installed by Google Analytics. The cookie is used to calculate visitor, session, campaign data and keep track of site usage for the site's analytics report. The cookies store information anonymously and assign a randomly generated number to identify unique visitors. |
| _gat_UA-974937-1 | 0 | 1 minute | |
| _gid | 0 | 1 day | This cookie is installed by Google Analytics. The cookie is used to store information of how visitors use a website and helps in creating an analytics report of how the wbsite is doing. The data collected including the number visitors, the source where they have come from, and the pages viisted in an anonymous form. |