Refurbishment & Reupholstery
We offer an exceptional reupholstery and refurbishment service for almost any church chair. A lot of people come to us now with chairs that have remained solid for 20-25 years, but with fabric that is beginning to show signs of wear. Often, replacing the seat and back pads is a very cost effective method of giving your chairs a new lease of life. In most instances, we provide you with complete new pads (new boards, foam and fabric).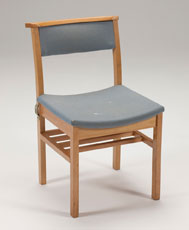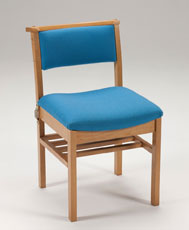 We can also quote you for reupholstery – either with supply of the new pads only (for you to fit – in most cases this is a simple matter of 4 screws per pad) or to have your chairs collected in batches and have the new seats and backs fitted by the factory and returned to you within 2-3 weeks.
We always start with a picture of your old chairs, so please don't hesitate to call us on 01494 670 600 or email 
admin@alpha-furniture.co.uk