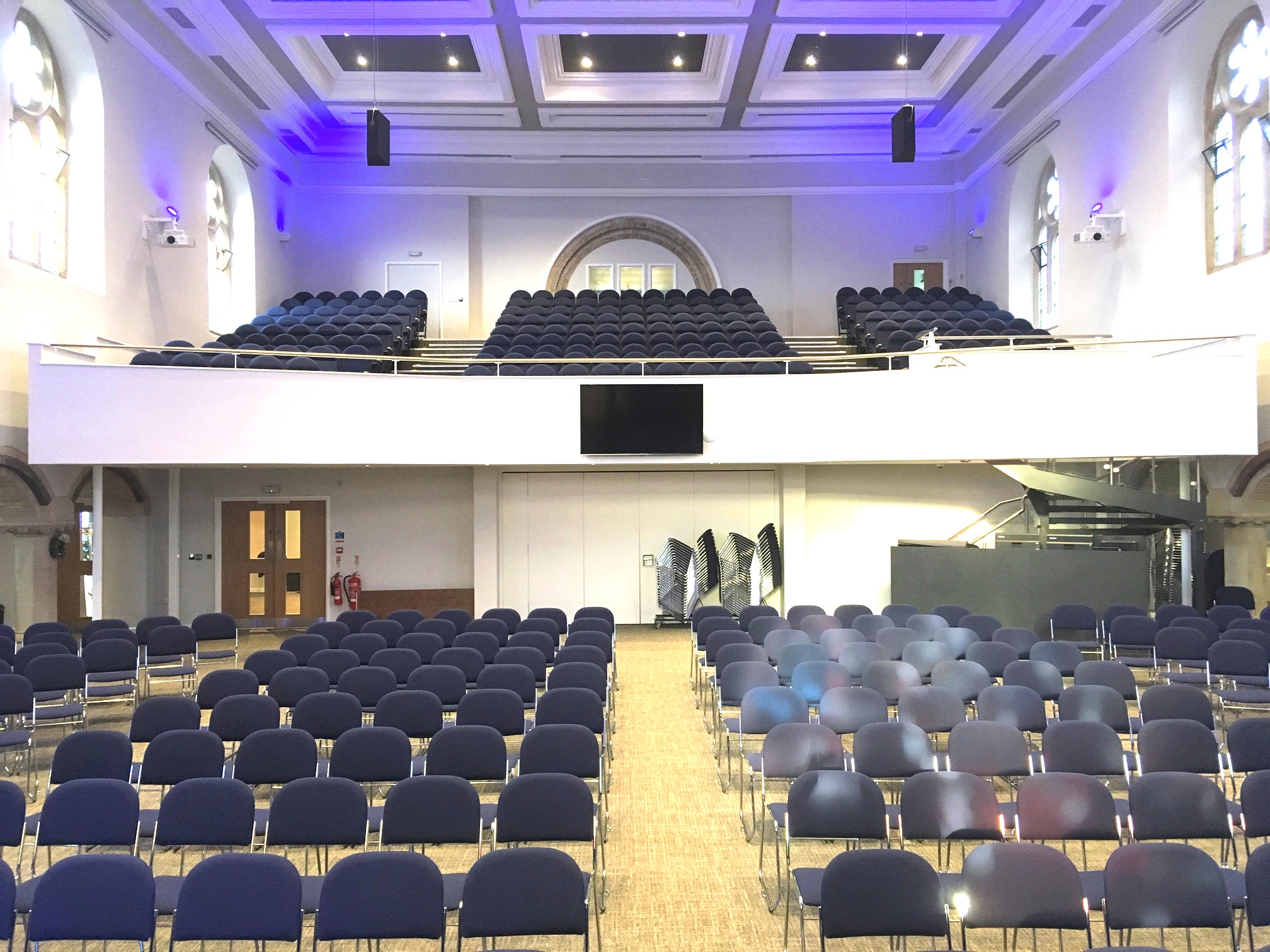 Alpha Furniture were privileged to provide the seating for Holy Trinity Church, Leicester recently.
This major city centre church, a Grade II listed building, is nearing the end of a major re-ordering project.
Alpha were asked to visit and provide appropriate sample chairs for both the ground floor and the balcony. The church duly selected our SB2M lightweight high stacking chair for the ground floor main seating. Our AUD tip-up auditorium seats were selected for the large balcony area.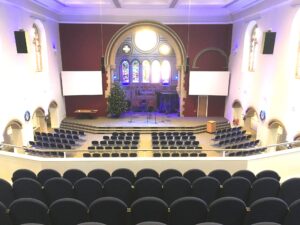 The Rev'd Stephen Gorton required lightweight chairs that stacked efficiently, but looked appropriate also. The SB2M chair provided the right combination of durability, weight, comfort, looks and ease of stacking.
The dolleys that take 25 chairs each are stored under the stairway when not in use, as they  stack together when empty.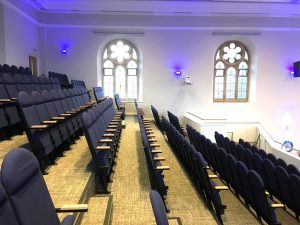 As there will be cinema events in future, the tip-up seating needed to be comfortable, whilst featuring a slim profile and affordable cost.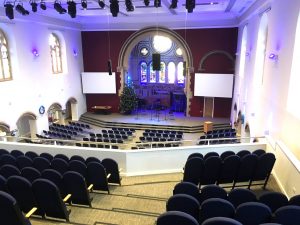 Already a well-used community space, the church is looking forward to hosting the New Wine Leaders Conference and the New Wine Ladies Conference in 2019. Other major events are also being booked.
Stephen commented that by the end of the delivery day, the church staff were already delighted with how easy the new lightweight chairs are to move around compared to the old, heavy chairs they've replaced.